2019
design

PROJECT TYPE:
Personal
SOFTWARE
Rhino
Ultimaker Cura
Grasshopper

HARDWARE
Ender 3

TOPICS
Form-finding
Photography
Digital fabrication


Building on the fuzzy 3D printing trend with chunky layers and Grasshopper-generated patterns.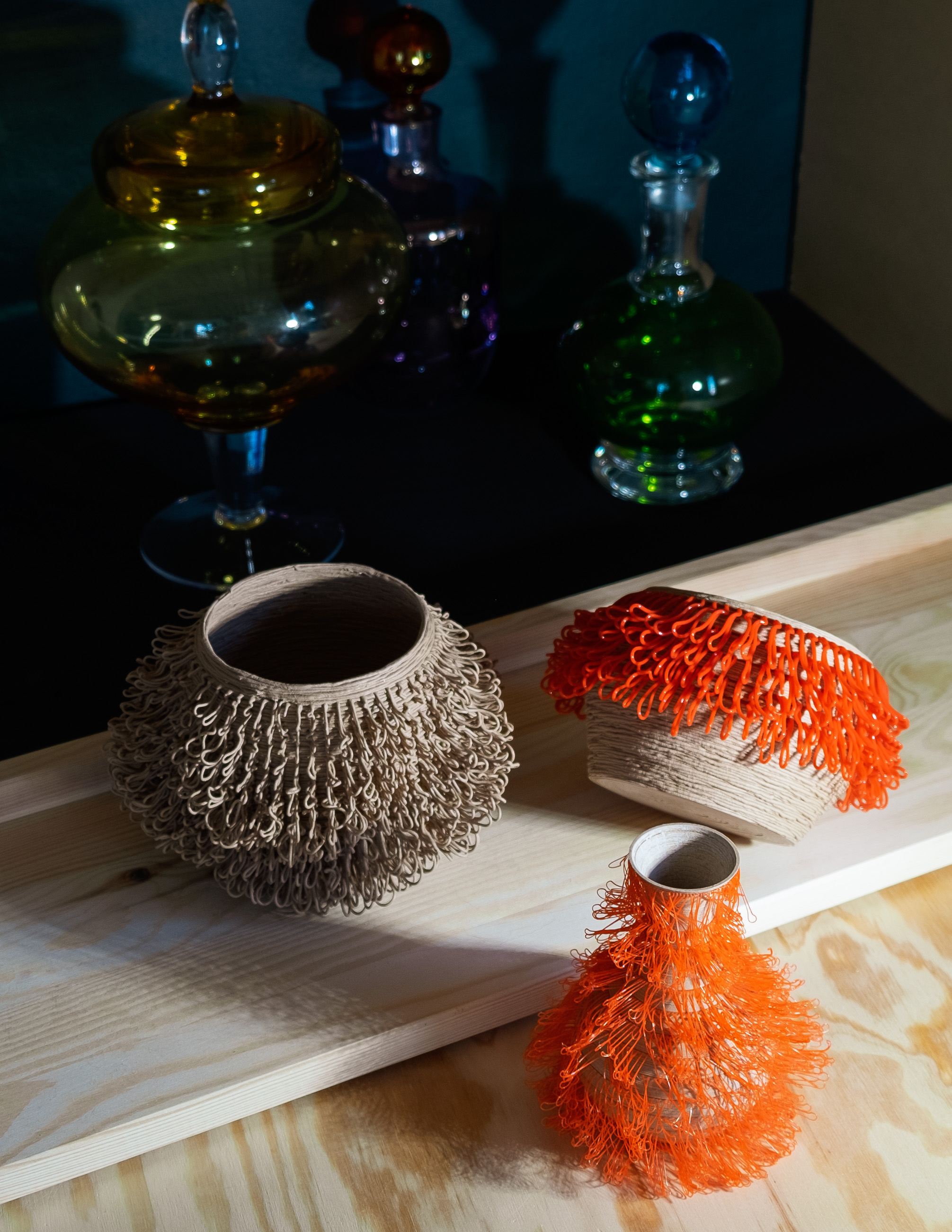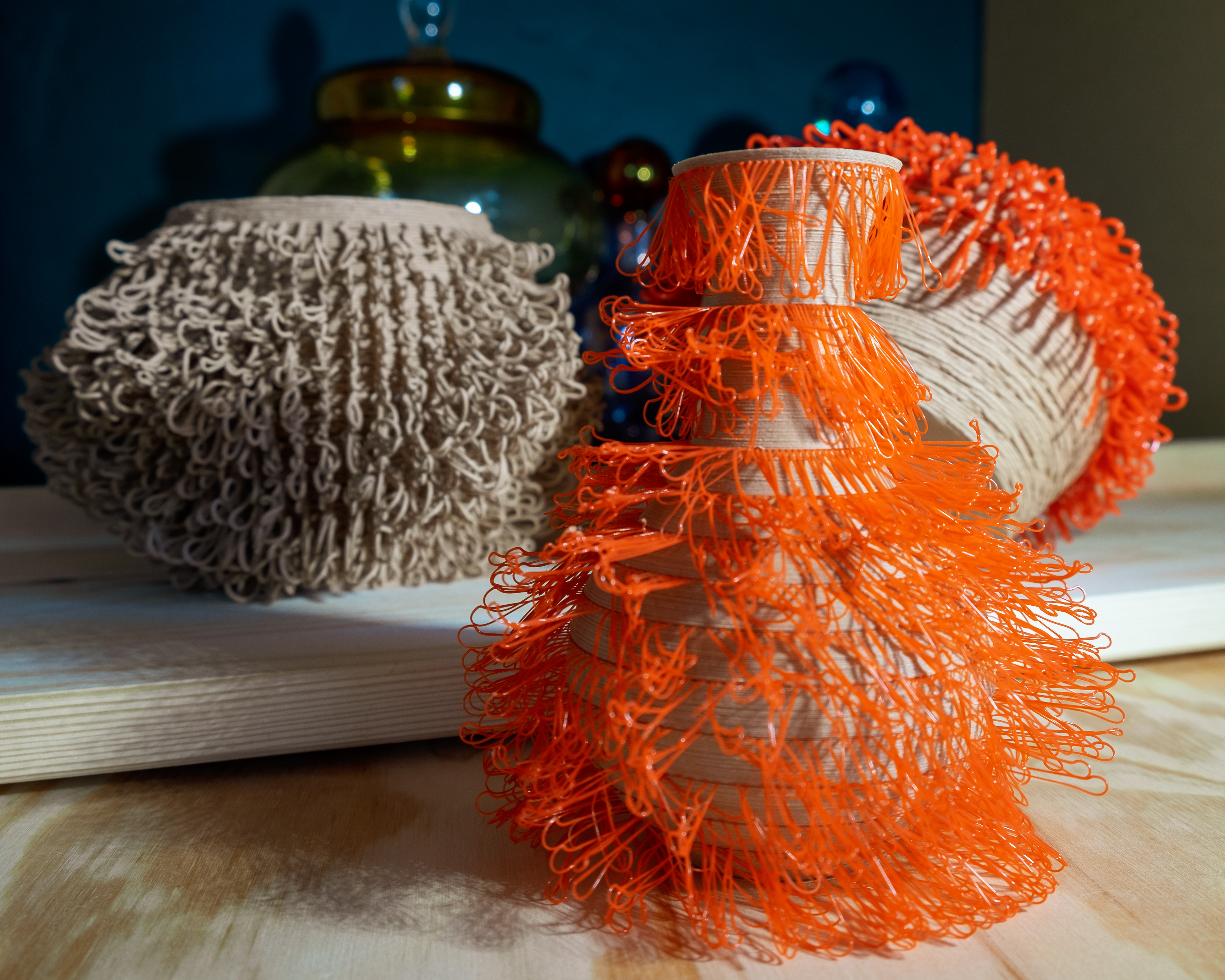 With a little precision from a human, the 3D printer is tricked into creating a hairy skin.

Villous vessels are 3D printed experiments using the
drooloop technique
. The
original vessel design
was expanded on by combining different materials to create a vase silhouette through the fuzz.
The new vessel designs exploit the ability to control the printer's flow rate and nozzle size; the layers are exaggerated to create sensual clay-like texture. A vessel with an undulating pattern was created by experimenting with a pattern generated in Grasshopper.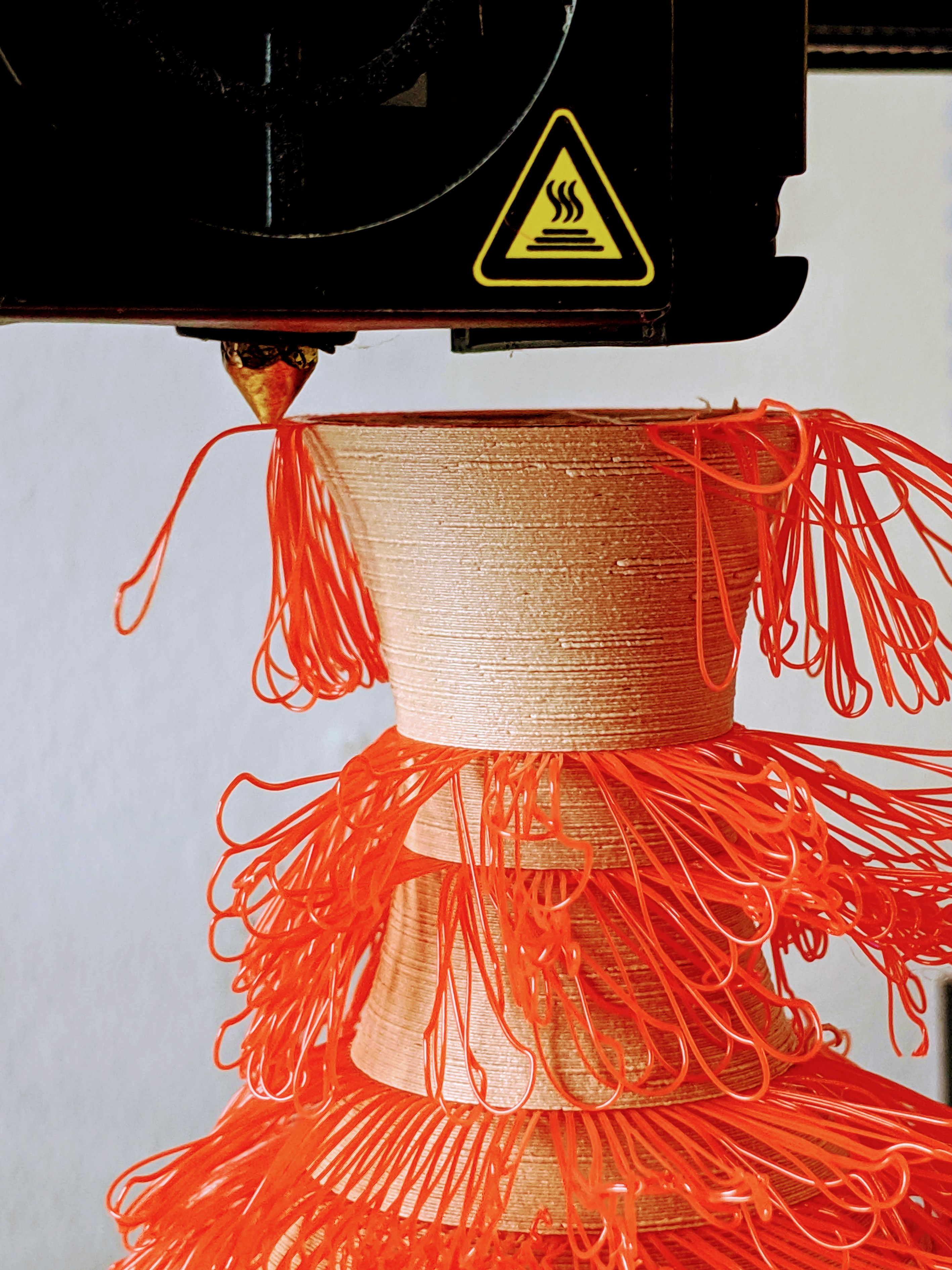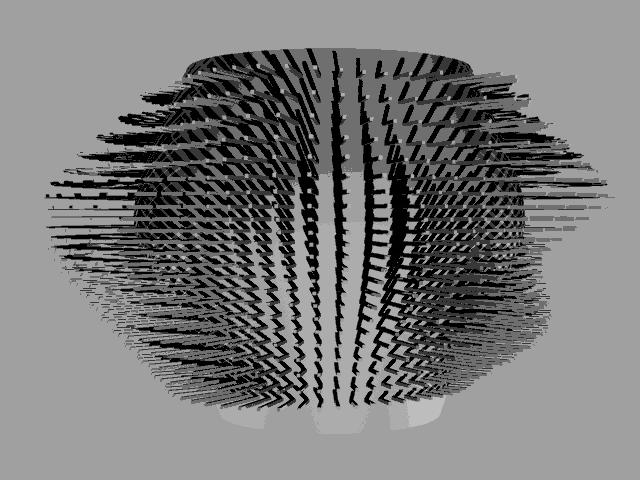 By creating a polar array of pin-like shapes normal to a surface and re-mapping their lengths to a sine wave, an undulation develops. The location of the undulation is controlled by the placement of an attractor point.